The polypropylene monobloc Nassau seating collection is enriched with
– barstool with seat h 76 cm
– barstool with seat h 66 cm
Stackable, light and available in 10 colors.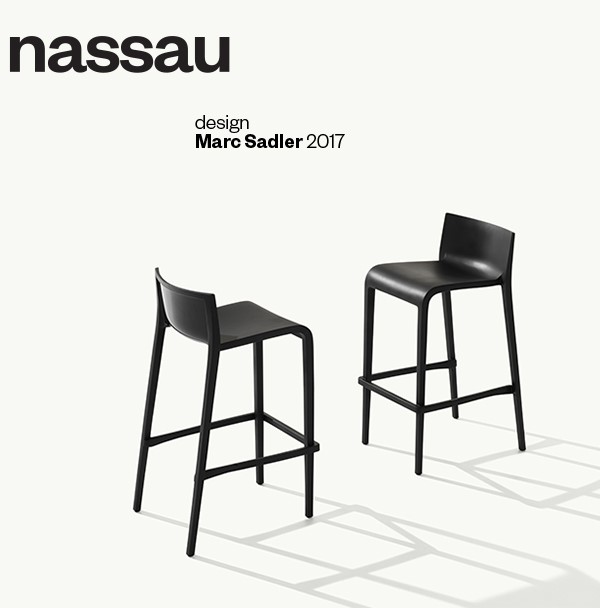 "In the seating panorama, Nassau stands out with its essential and elegant silhouette and peculiarity. Like certain classy women that are unique among many others, yet one can't really explain why."
– Marc Sadler
Nassau collection
Nassau is a one-piece chair in polypropylene reinforced with glass fibre and made using the injected air-moulding technology that makes it sturdy and light at the same time.
Rounded lines, a simple design and curvaceous shapes identify its character. The ergonomic backrest with its glossy finish on the outer side is contoured by an imaginary frame that enhances its importance. The seat emerging and developing from the backrest creates a fluid and continuous line.
Available in 10 different colours (white, light blue, squirrel grey, grass green, dove grey, ochre, marsala, mocha, anthracite and black) Nassau is conceived for an indoor and outdoor use. The chair with its transparent plastic gliders is stackable by 5 pieces to facilitate handling and stocking.
Check out the entire Nassau collection from here.