New, intelligent stove from RAIS in an exquisite design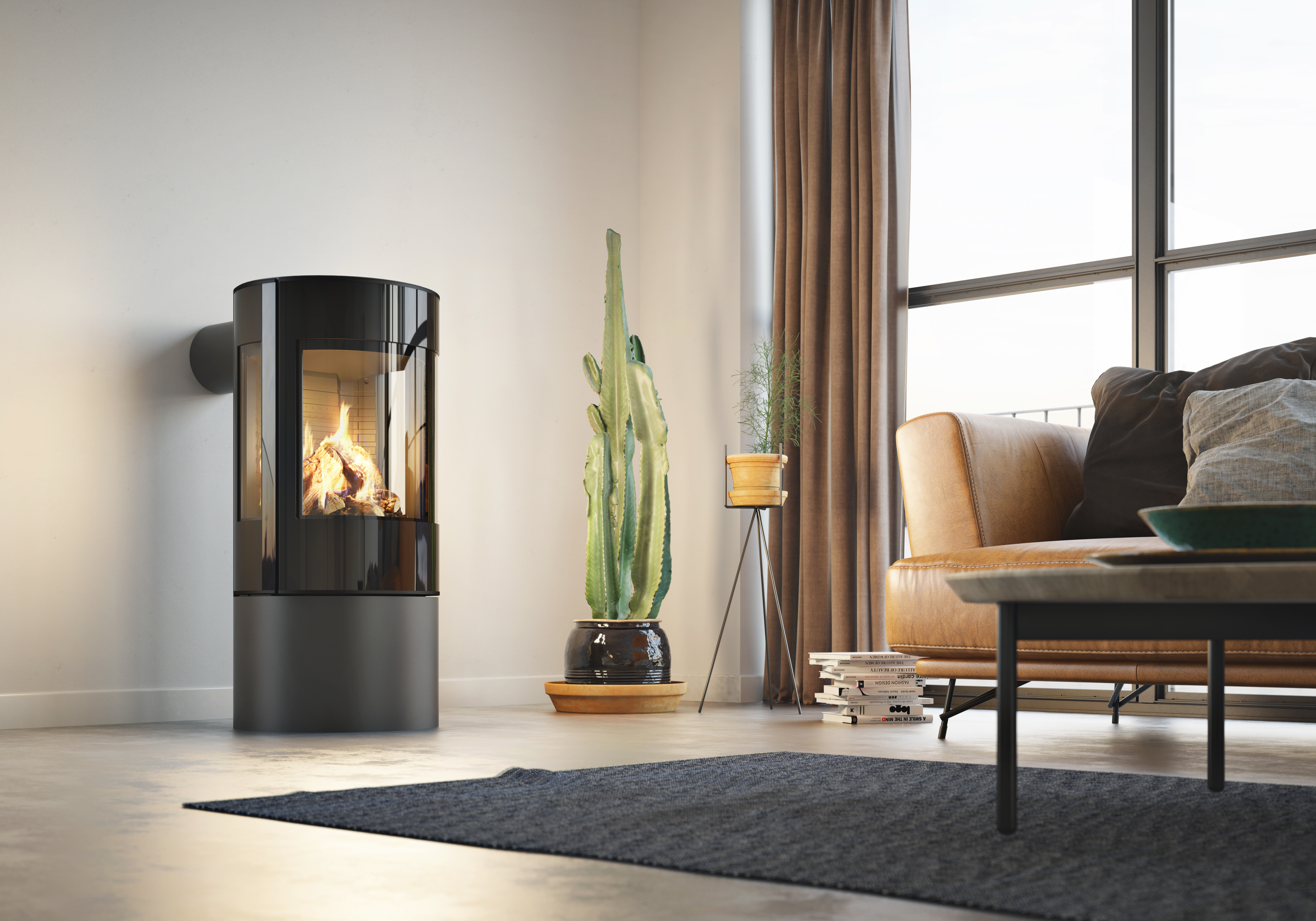 It has never been easier to light a fire and create a cosy bonfire atmosphere in just a few seconds.The latest addition to the RAIS stove collection uses gas as fuel – and all you have to do is push the button – CLICK – to enjoy the flickering flames.
You light the fire with just one click of the remote or your smart phone – and it is just as easy to turn the heat up or down.
The new RAIS gas stove is able to give you exactly what you are looking for. Do you want a small cosy fire? You got it! Do you want the stove to comfortably heat up your home? Just turn up the heat – and you got that too – without even having to chop firewood or removing ashes!
RAIS Viva L Gas uses bottled gas or has to be connected to the gas supply line.
To top it all off, the new RAIS gas stove offers an exceptionally clean combustion allowing you to light a fire and heat up your home with a green conscience.
– As all the other stoves in the Viva L series, the RAIS Viva L Gas is customizable and comes with a whole range of design options. You are free to choose between different heights, colours, handles and a variety of other details. To help you decide, you can visit our website and use the customizer feature to try out the many different options, explains Ann Charlotte Wellejus, marketing manager at RAIS A/S.
In other words, the customizer feature allows you to explore and experiment with the many design options and offers you the freedom to design your own favourite stove.
The RAIS Viva L Gas comes with wood-like, ceramic logs that look exactly like the real thing. The logs cover two nozzles that control the intensity of the fire. A small flame requires one nozzle, whereas both nozzles are in use, when the heat is turned up.
Use Viva L Gas as an efficient heat source or to create a cosy fireplace atmosphere. It's up to you!
It doesn't get any easier! Light the fire with a click of the remote.